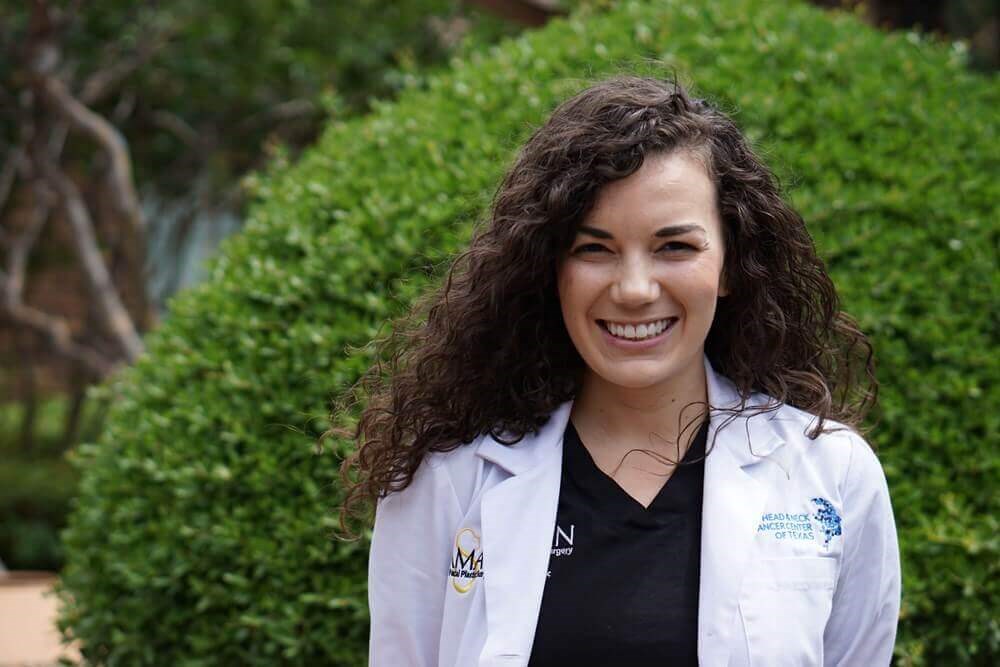 Lauren Kelling, DNP, APRN is our highly talented nurse practitioner at DallasFaceDoc. In the office she can be found assisting Dr. Saman during surgeries and helping patients navigate through their cosmetic journey.
Dr. Kelling received her bachelors of science in nursing (BSN) at Creighton University. After pursuing her nursing career within surgery at Boystown National Research Hospital in Nebraska, she continued her education at Creighton University, where she received her doctor of nursing practice degree (DNP) and graduated with honors. Simultaneously, she subspecialized in family practice. She is board certified by the American Academy of Nurse Practitioners.
As an advanced cosmetic injector, Dr. Kelling has years of training and experience that allows her to select the correct type of injectable, brand, and dosage before she expertly performs the treatment to give her patients beautiful, long-lasting results.
She has trained in both surgical and nonsurgical practices before joining DallasFaceDoc. She continues to build her skills and knowledge in plastic surgery and cosmetic treatments under the mentorship of Dr. Saman and professional seminars so she can continue to offer her patients amazing results.
During her free time, she enjoys running marathons, cycling, and exploring the great city of Dallas with her husband and fur baby, Fitzgerald.