Facetite is a nonsurgical procedure that produces dynamic results, similar to that of a surgical facelift, without the need for surgery. Using radiofrequency-assisted lipolysis (RFAL), Facetite tightens the skin and attacks stubborn fat simultaneously. Are you noticing extra skin and fullness around your jawline? Have you considered a facelift but do not want to be burdened by the expense of the recovery? If so, then Facetite may be an ideal option for you. To learn more about the benefits of Facetite, schedule a consultation with plastic surgeon Dr. Masoud Saman at DallasFaceDoc in Highland Park, TX and read more about this exciting procedure below.
No visible scars
Clinical studies show around 40% of skin contraction
In-office with local anesthesia
1-hour procedure
Minimal downtime, bruising, and pain
What is the process like?
Facetite is an in-office procedure; this saves you the time and money of having to go to a hospital and be under general anesthesia. You will receive local anesthesia in the office and may be lightly sedated as well. Small punctures are made into the area of treatment where the probe will be inserted. The procedure takes about one hour. During the procedure, the built-in temperature sensors of the device ensure that optimal temperatures are being used for your skin. After the procedure, you will wear a compression device for about 48 – 72 hours.
You will have minimal pain and bruising after the procedure. Although the pain is not severe, you will be given prescription pain medication in case you decide to use it. You should expect to have numbness and mild swelling for the first few days after the procedure. You will be given a compression device to wrap around your jaw during that time. After three days, you can remove the compression device. You are then free to go about normal activities. For maximal results, we recommend using the compression device at night for an additional 10 days.
When will I notice results?
You will see initial results immediately. Most swelling subsides within six weeks of the procedure. As with most facial procedures, maximal results will be seen within the first 12 months.
How long will my results last?
Results last about five years, however, your genetics, diet, and lifestyle play a significant role in the duration of the results.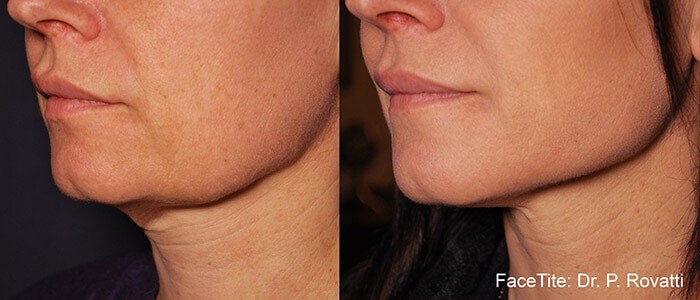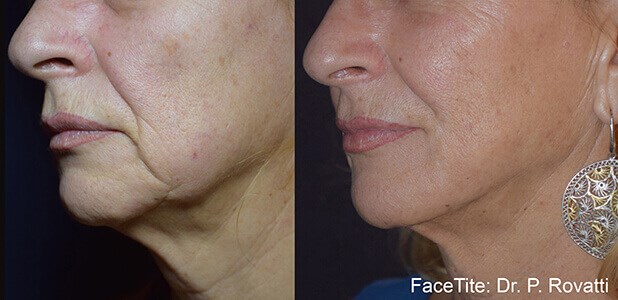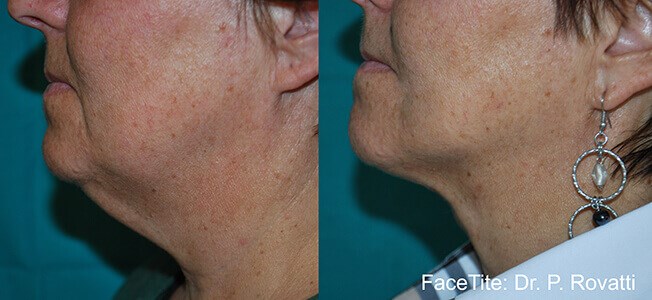 Reviews
"From? the? family? of? Hunter? Burkhalter:One? year? ago? today,? we? were? blessed? by? Dr.? Saman? coming? into? our? lives.? Hunter? was? involved? in? a? severe,? life-changing? automobile? accident? in? which? his? face? was? significantly? damaged.? Most? of? the? bones? below? the? eye? were? shattered,? both? upper? and? lower? jaws? were? broken? and? the? lower? lip? was? ripped? in? half.? ? Dr.? Saman's? expertise? is? evidenced? a? year? later? as? we? look? at? Hunter's? beautiful? face.? You? would? never? believe? he? suffered? such? injuries.? In? fact,? no? visible? evidence? remains!? In? addition? to? his? medical? expertise,? Dr.? Saman's? bedside? manner? and? level? of? compassion? is? impeccable.? He? is? the? kindest,? most? thorough? doctor? this? entire? family? has? ever? encountered!Our? faith? tells? us? that? it? was? not? by? chance? that? Dr.? Saman? was? there? for? Hunter? that? night.? Thank? you? Dr.? Saman? for? everything? you? contribute? to? t"
- A.B. /
Healthgrades /
Mar 25, 2020
"I have seen Dr Saman twice now and every time is better then the last. He and staff are personable, knowledgeable and helpful. I really appreciate his and the entire staff expertise."
- K.H. /
Yelp /
Mar 15, 2020
"Dr. Saman has been fixing a scar on my forehead above my eyebrow. After doing Morephus8, Botox, and separating the scar tissue from the muscle the scar is completely gone. I'm utterly amazed at my results. If you are looking for an intelligent doctor to come up with the very best treatment course for you check him out!!!"
- A.J. /
Yelp /
Feb 08, 2020
"I went to Dr Saman for surgical removal of my thyroid.  While no one wants to go through surgery for cancer, Dr Saman and his staff made the experience as easy as possible and did a great job minimizing worries.  There is always a ton of testing, coordination and review and his team did an amazing job.  Highly recommended him for his surgical skill and his office for their prompt, efficient, quick assistance.   After I heal from this surgery, I will gladly use him for his surgical skill in plastic surgery."
- M.P. /
Yelp /
Jan 12, 2020
"I never write reviews, but I could not pass on an opportunity to express how amazing Dr. Saman and his team is. I've hated the shape of my nose since I was about 12 or 13. After doing lots of research on rhinoplasty, I felt that Dr. Saman was the perfect man for the job. I went to the consultation, and him and his team were so sweet and supportive. You can tell that they really care about your concerns and I immediately knew I was in good hands. The surgery is over now, and I am 100% satisfied with the results. I think Dr. Saman and his team were just as excited as me during the reveal. These people live to see their clients smile! I can't say enough good things.  Amazing experience."
- K.A. /
Yelp /
Jan 07, 2020
Previous
Next